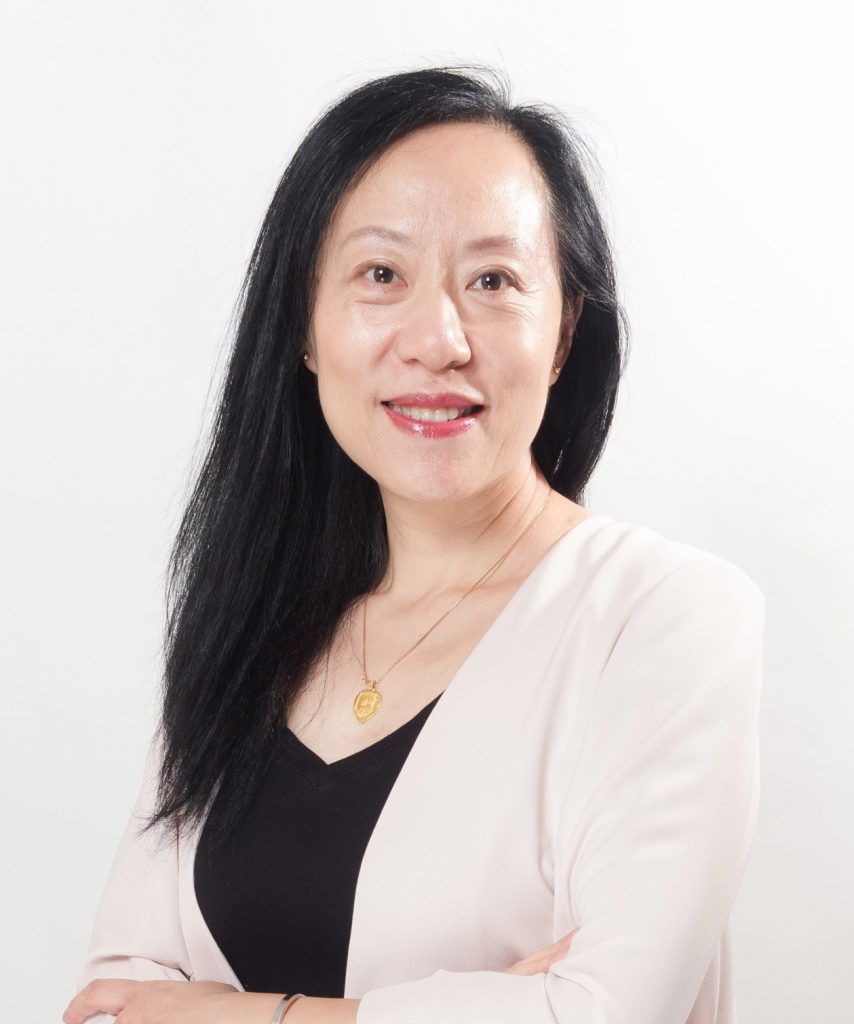 Tricia Liu, MS.
Patent Agent
Office: 703.430.5759
Fax: 703.935.1394
Tricia Liu provides patent practice in the disciplines of electricity and electronics, software, mechanical and optical, etc. The areas of applications that Tricia covers include industrial instrumentation, telecommunication, the Internet, optical and color measurement, imaging and video compression/distribution, robotics, AI, surgical and bio instrumentation, etc.
Tricia has more than 20 years of experience in patent preparation, filing, prosecutions and portfolio management. Working with inventors and presenting their invention with the fidelity and enforceable scope of claims have been her passion. Tricia had successfully worked on hundreds of patent drafting and prosecution cases in her career. Tricia brings her experience and strength in patent prosecution before the US Patent Office into her work of providing sound patentability strategy and patent drafting.
Tricia started her patent filing and prosecution work as an inventor and co-founder of startup companies during her earlier career, followed by practicing before the US Patent Office as a patent agent since 2009. Prior to Anova Law, she enjoyed a successful career as an in-house senior patent agent, director/manager of IP for a couple of large corporations, including Olympus Scientific Solutions and X-Rite.
Education
Ph.D. Candidate, Concordia University, Montreal, Canada, 1992-1995, straight A in all 6 courses and comprehensives. Computational and physical models of manufacturing of polymer based composite material (Resin transfer molding). Three papers were published based on my research;
Master of Applied Science, Concordia University, Montreal, Canada, 1993. 45 credits. Thermal and fluid dynamics, building science and phase change material for energy restoration;
BEng in Mechanical Engineering, Tianjin University, one of the top universities in China. Graduated with average grades of 85.5% (A) in main subject courses, ranked #1 in the class of 30.
AWARDS, Publications and Patents
Panelist for "Ad Serving, a U.S. and China Comparison", Ad-Tech Shanghai 2006
Chairperson of the session: SAE (Society of Automobile Engineering) 2000 World Congress, March 2000, Detroit, MI, USA, Session: Advanced Automotive Electronics Packaging (B);
Four technical papers published and presented at various international engineering conferences in 1993, 1994 and 1999 and 2000;
University Distinguished Student Awards, Tianjin University。
Admissions
Registered to Practice before the U.S. Patent and Trademark Office
Languages
Bilingual English/Mandarin Chinese